International conferences on science, engineering, and technology are essential events that bring together experts, researchers, academics, and professionals from different parts of the world to discuss and share their latest research findings, innovations, and advancements in the fields of science, engineering, and technology. These conferences provide a platform for networking, collaborations, and learning opportunities for attendees. Despite the challenges, attending international conferences can be a valuable experience for those who are interested in staying up-to-date with the latest research and developments in science, engineering, and technology. If you are considering attending an international conference, there are a few things to keep in mind in order to make the most of the experience.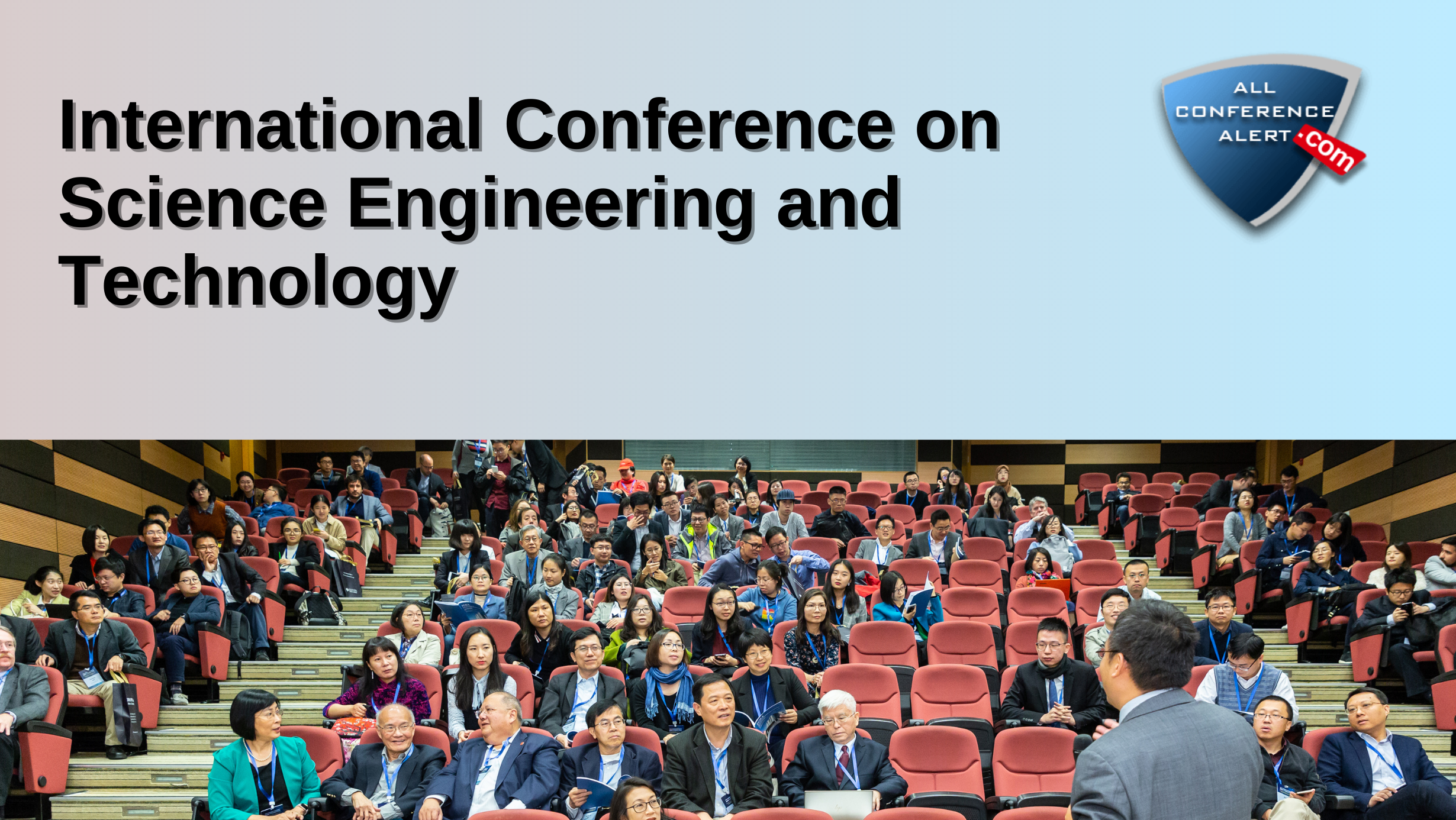 Things you need to know:
Purpose of the Conference:
The main purpose of the conference is to provide a platform for researchers, academics, and professionals to share their latest research findings, innovations, and advancements in the fields of science, engineering, and technology. It is also an opportunity to discuss current issues, challenges, and solutions in these fields.
Registration:
You need to register for the conference to attend. The registration process usually involves filling out an online form, submitting an abstract of your research paper, and paying a registration fee. Early registration is often cheaper, so it is recommended that you register as soon as possible.
Call for Papers:
Most conferences have a call for papers where researchers and academics can submit abstracts of their research papers. The papers are then reviewed by a committee, and the authors of the accepted papers are invited to present their research at the conference.
Keynote Speakers:
The conference usually has keynote speakers who are experts in the field. They provide valuable insights, share their experiences, and discuss current trends and challenges in the field. Keynote speakers are professionals who deliver speeches at events or conferences that set the tone, theme, and main message of the occasion. They are usually experts in their fields, have a strong reputation and charisma, and can inspire, motivate and educate the audience with their insights and stories. Keynote speakers can also be a catalyst for change, debate, and innovation in their industry or society.
Presentation Format:
Presentations are usually in the form of oral presentations, poster presentations, or panel discussions. Oral presentations are usually 15-20 minutes long, followed by a question-and-answer session. Poster presentations involve displaying your research findings on a poster board and answering questions from attendees. Panel discussions involve a group of experts discussing a particular topic or issue.\
Also Read: Know the Latest Trends in Education join the Higher Education Conferences in 2023
Networking Opportunities:
Conferences provide a great opportunity to network with other professionals and experts in the field. You can meet new people, exchange ideas, and build professional relationships that can lead to collaborations and future research projects. Conferences can also be a great opportunity to present your own research and findings. This is a chance to get feedback from your peers, as well as to receive recognition for your work. If you're looking to further your career, presenting at a conference is a great way to get started.
Proceedings:
Most conferences publish proceedings, which are a collection of the research papers presented at the conference. The proceedings are usually available online and can be a valuable resource for researchers and academics in the field.
Attending an international conference on science, engineering, and technology is an excellent opportunity to learn, share, and network with other professionals and experts in the field. It is essential to prepare well in advance by registering, submitting an abstract, and familiarizing yourself with the conference format and proceedings. By doing so, you can make the most of your conference experience and contribute to the advancement of your field.